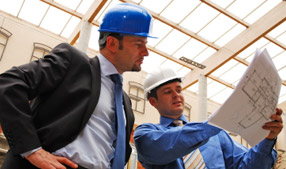 Resources
Vocational Alternatives Inc. strives to support professional learning, development, and our affiliations within the vocational rehabilitation and social services fields. The goal of this section is to provide you with links to relevant information and share with you some of our resources within the field.
Professional Affiliations
Vocational Rehabilitation Association of Canada
Canadian Assessment, Vocational Evaluation and Work Adjustment Society
Ontario College of Social Workers and Social Service Workers
Ontario Association of Social Workers
Commission on Rehabilitation Counselor Certification
American Board of Disability Analysts
Vocationology Incorporated
Valpar International Corporation
College of Vocational Rehabilitation Professionals and Vocational Services
PeopleCoach, Inc.
Articles/Journals
Vocational Evaluation: A Revised Perspective. A Comprehensive Approach. [Rehab Matters - Fall 2011] | download
Vocational Evaluation: A Current Perspective. A Comprehensive Approach. [WP Magazine - March 2011]
By Jeff Cohen BA Psych, RRP, RVP, CVP, CRV | download
Legal File Management in Vocational Evaluation: Offering a 'Meaningful and Sustainable' Opinion. [Rehab Matters - Summer 2010 Edition]
By Jeff Cohen BA Psych, CRV, RVP, CVP, CRV | download
FAQs
Coming Soon